Welcome to Generation Next.  Meet the Future of Woodworking!
A Season 3 (ep.11-16) Special Feature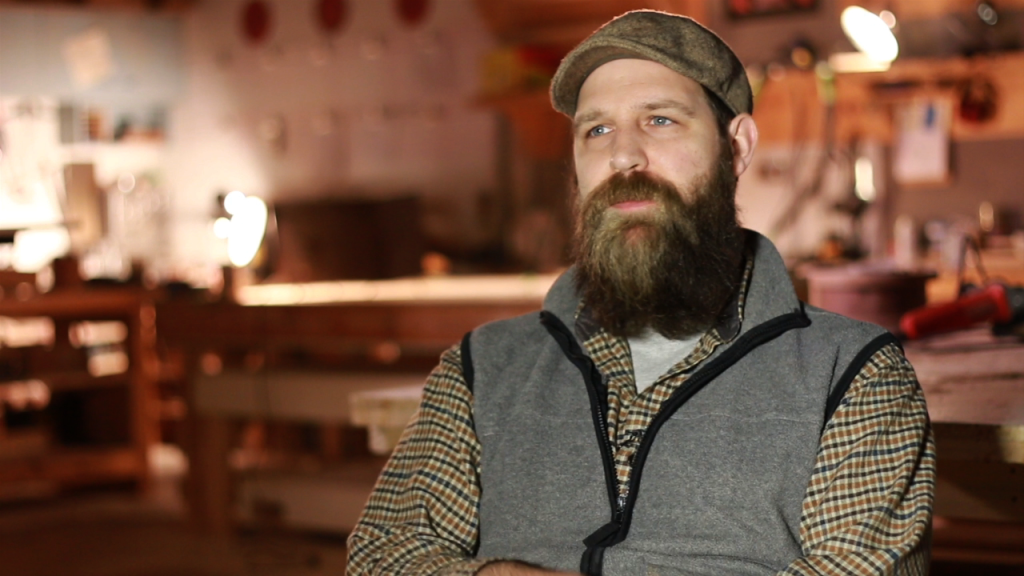 Chris Barber owns Barber Woodworking located just a couple of miles south of
downtown Nashville, TN. This young woodworker became fascinated with the craft
after realizing this is not a mandatory playbook for designing furniture. The
freedom of using his imagination with inspiration from the many masters in the
woodworking community keeps him enthusiastically going to his shop every day,
and continuing to make wonderful pieces for his ever growing client list. His
story is featured in our
16th episode.
Young furniture designer, maker Matt Alexander has created a successful business
building simple, affordable hand made furniture for some of North America's trendy
restaurants. He invited us into his 'Holler Design' workshop, which used to be
a general store decades ago in the small town of Lascassas, TN, and shared his
inspiring story about leaving the restaurant world as a waiter, and what it took
to build quite a name for himself name in that industry. Check out his story in
our 15th episode.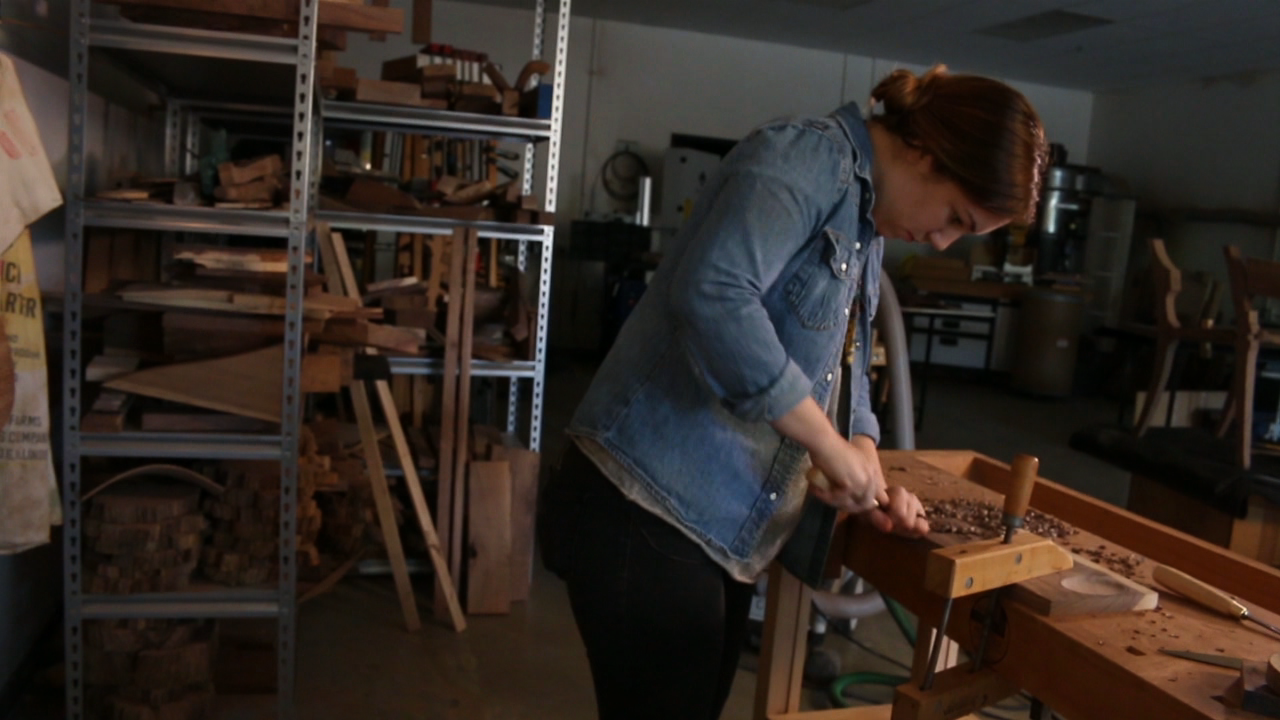 Emily Brock is one the young woodworker's today who is driven by a purpose. Her
father told her it is hard to make a living at woodworking and she is out to do
it anyway! She has a love for cooking and making the kitchen utensils she needs
in her shop. Pie servers, salad sets, spoons and cutting boards are the bases for
a thriving business. She learns as she goes, but every item is beautifully crafted
just like her marketing plan. Emily knows how to get her work to market and you can
find out how when you watch our
14th episode.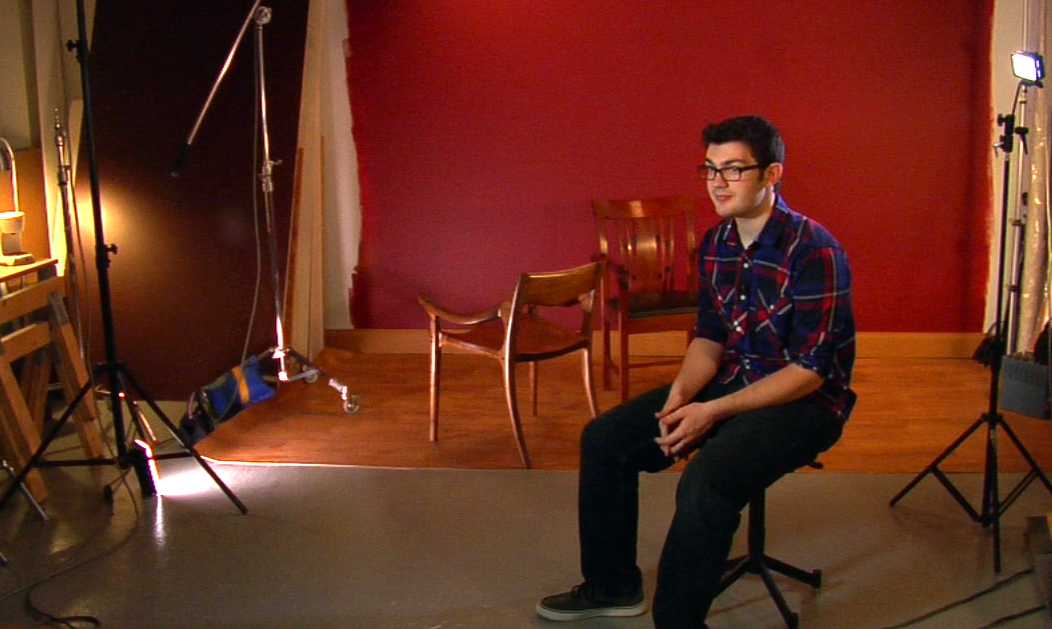 Jalen Waggoner is a master in the making. With a lot of inspiration from his dad
and entire family, this Indiana teenager learns from the biggest names in the
industry, and turns their heads when they see the dramatic furniture he creates.
Learn more about Jalen and see his masterpieces in
Episode 13's
Generation Next segment.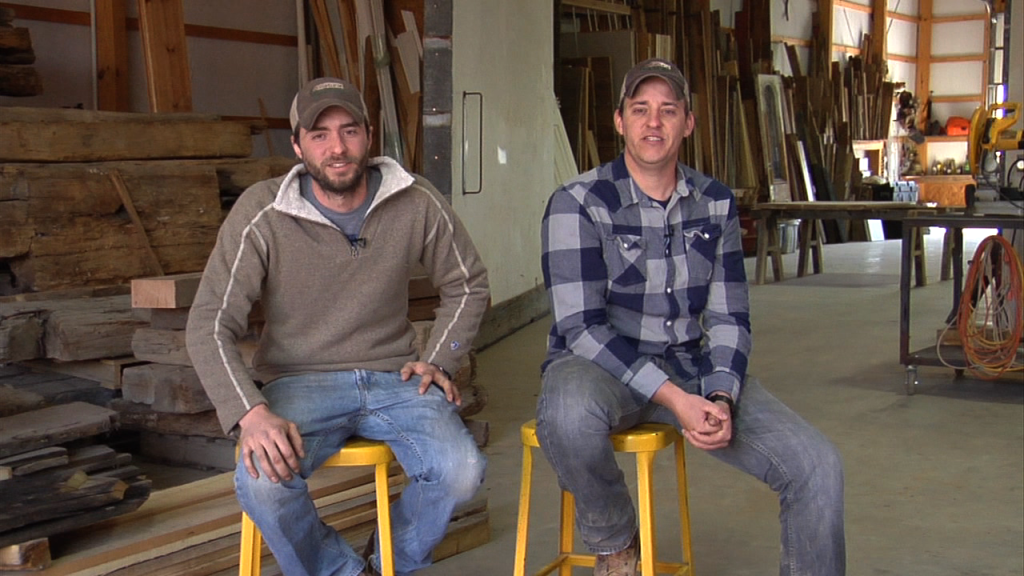 Jake and Luke Herring are two popular woodworkers in the Middle Tennessee area.
Their shop is in Thompson's Station, a town about a half hour south of Nashville.
Their love for building started at an early age while helping their dad and
grandfather around an Oklahoma and Texas ranch. Today they are tearing down old
barns and reclaiming the rustic wood, and calling it The Tennessee Barn Project.
You've just got to see some of the home and furnishing designs these two
creative siblings have produced. The Herring brothers Generation Next segment is
on our 12th episode of The
Highland Woodworker.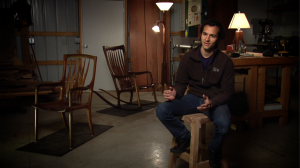 Ian Grundner ventured into the woodworking world at an early age, helping his
dad out with home improvement projects. After years of dedication, Ian has hand
crafted jaw dropping furniture. Learn more about Ian in our very first Generation
Next segment in Episode 11.
Are you or does someone you know have what it takes to be on Generation Next?
Please send us a link to work, and contact info by filling out the short form below