"I'm a Highland Woodworker" – Viewer Submissions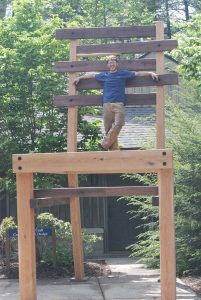 Blaine Johnston
Wilkesboro, NC
Oversized Moul Chair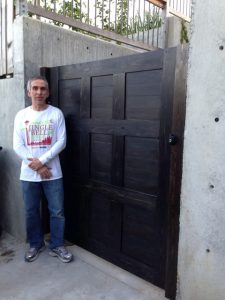 Carlos Storch
Seattle Washington
Alley Gate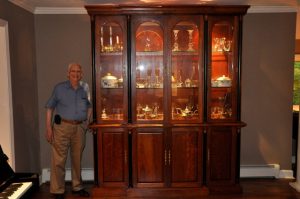 Ed Cowen
New Rochellen, NY
China Hutch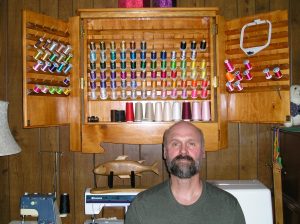 Ernest Coolbaugh
Canadensis, PA
Sewing Thread Wall Cabinet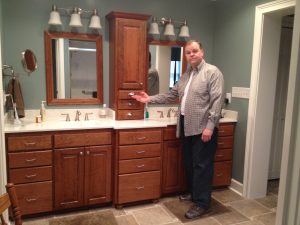 G. Randy Culbertson
Greenwood, SC
Cabinets and Mirrors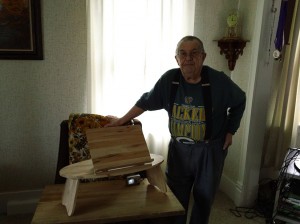 George LaMotte
Houghton, MI
Bed Desk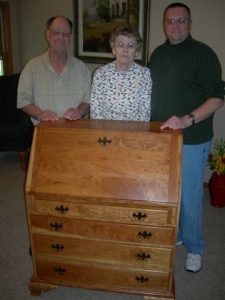 James P. Kullmer
La Porte City, IA
Secretary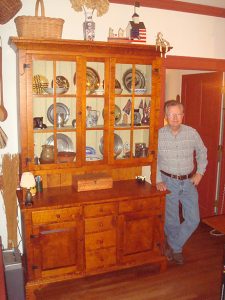 Kerry Lancaster
Jonesboro, GA
Pennsylvania Cupboard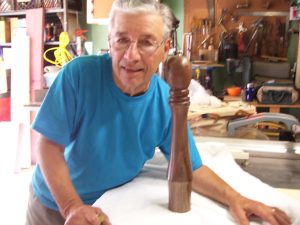 Michal Luciano
Massapequa Park, NY
Walnut Pepper Mill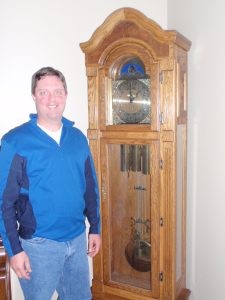 Rob Hines
Plainfield, IL
Clock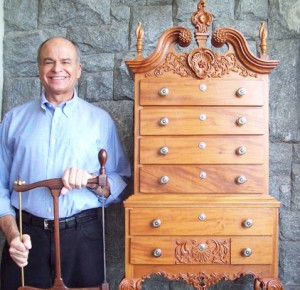 Dilo Marcio Fernandino
Belo Horizonte, MG, Brazil
Miniature Highboy for Watch Collectors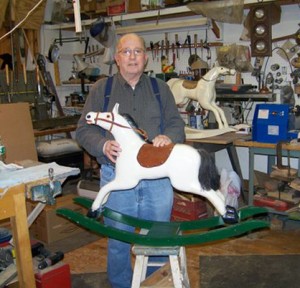 Jack Masten
North Creek, NY
Rocking Horse
Mike Lamp
Denton, TX
Guitar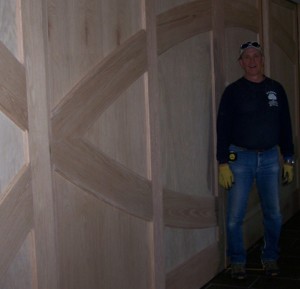 Paul Vasky
Highlands, NC
Church Doors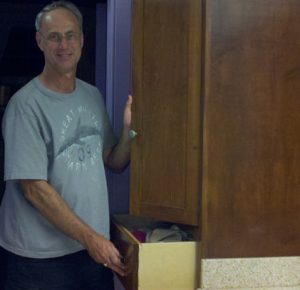 Bas Denbraver
San Marcos, CA
Bathroom Cabinets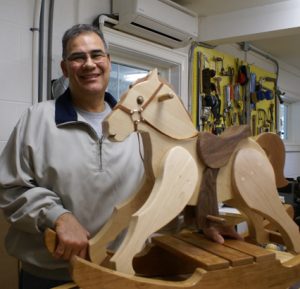 Stephen Dmetruck
St Simons Island, GA
Rocking Horse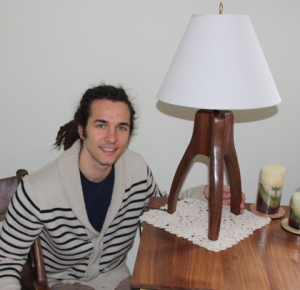 Ian Grundner
Goshen, OH
Pedestal Table Lamp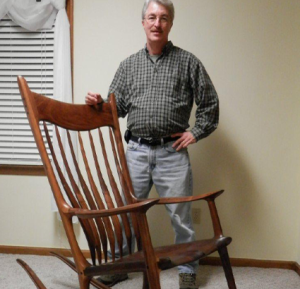 Mark McGowen
Upatoi, GA
Walnut Rocker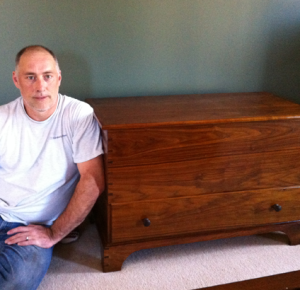 Scott Garrison
Duluth, GA
Blanket Box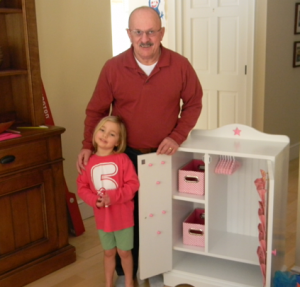 Gregory Rivers
Kittery Point, ME
Armoire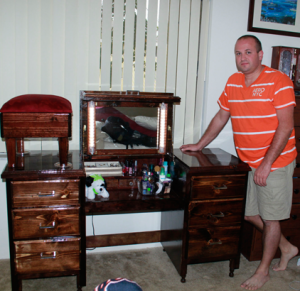 Keith McAllister
Fort Myers, FL
Vanity and Stool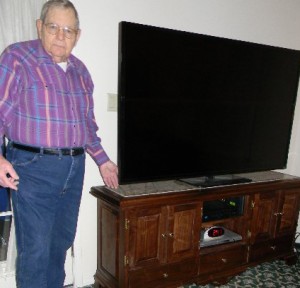 Jimmy Harbour
Bethany, LA
TV Stand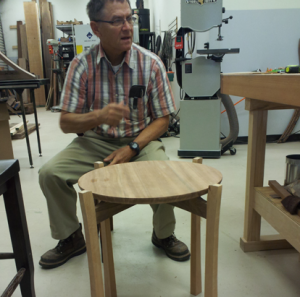 Brad Turner
Columbus, GA
Krenov Style Table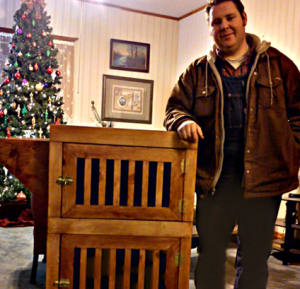 Joshua Latham
Selma, CA
Double-Decker Dog Crate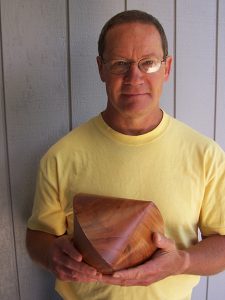 Steve Mathias
Sphericon
Emily Brock
Nashville, TN
Bread Board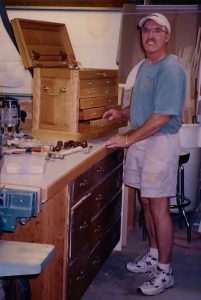 Mark Reed
Grandpa's Tool Box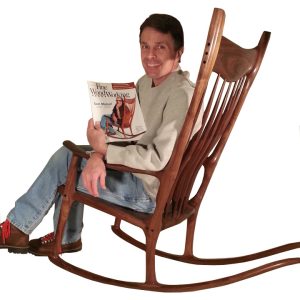 Terry Stewart
Torrance, CA
Sculptured Rocker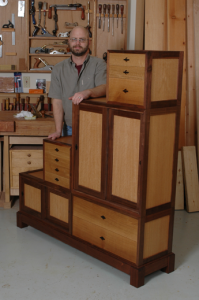 Matthew Teague
Nashville, TN
Tansu Chest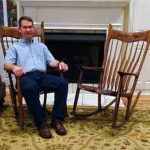 Ben Spain
Opelika, AL
Sculptured Rockers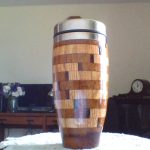 Brad Brooks
Segmented Cup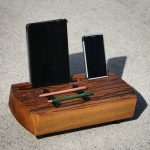 Chris Adkins
Duluth, GA
Tablet Holder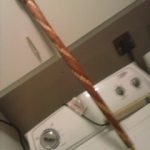 Bradley Brooks
Personal Cane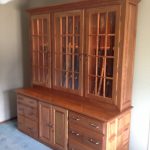 Tom Temperly
Cherry Gun Cabinet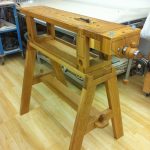 Les Hastings
White Oak Bench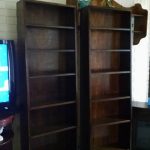 Cecil Rogers
Orange Park, FL
Bookcase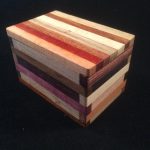 Linda Nicholson
Chatham, Ontario
Multi-Wood Box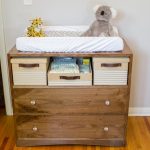 Matthew Cremona
Diaper Changer
Minneapolis, MN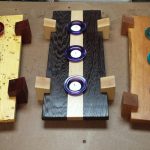 David Gunn
Candle Holders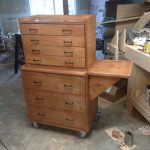 Jeff Sinason
Augusta, MO
Tool Chest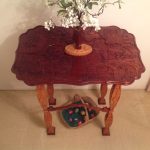 Ray Wytovich Decorative Table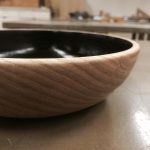 Bryson Kennedy
Maywood, NE
Wooden Bowl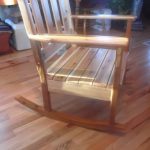 John Flatman
Rocking Chair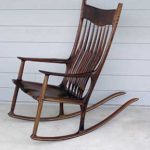 Greg Ammon
Glen Rose, Texas
Sculptured Rocker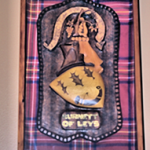 Glenn Rogers
Coat of Arms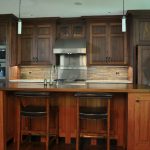 Len Reinhardt
Franklin, TN
Kitchen Cabinets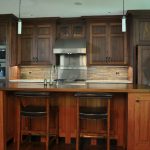 Len Reinhardt
Franklin, TN
Kitchen Cabinets
Are you a Highland Woodworker? Show Off Your Latest Project!

Highland Woodworkers come from around the world! Want to join our community of woodworkers?  It's simple! Get someone to take a photo of you next to your latest and/or greatest project. We would love to see it, and share it with our growing audience.
We'll take it from here!